OnlyFans subscription
0,0 £
Value added tax is not collected, as small businesses according to §19 (1) UStG.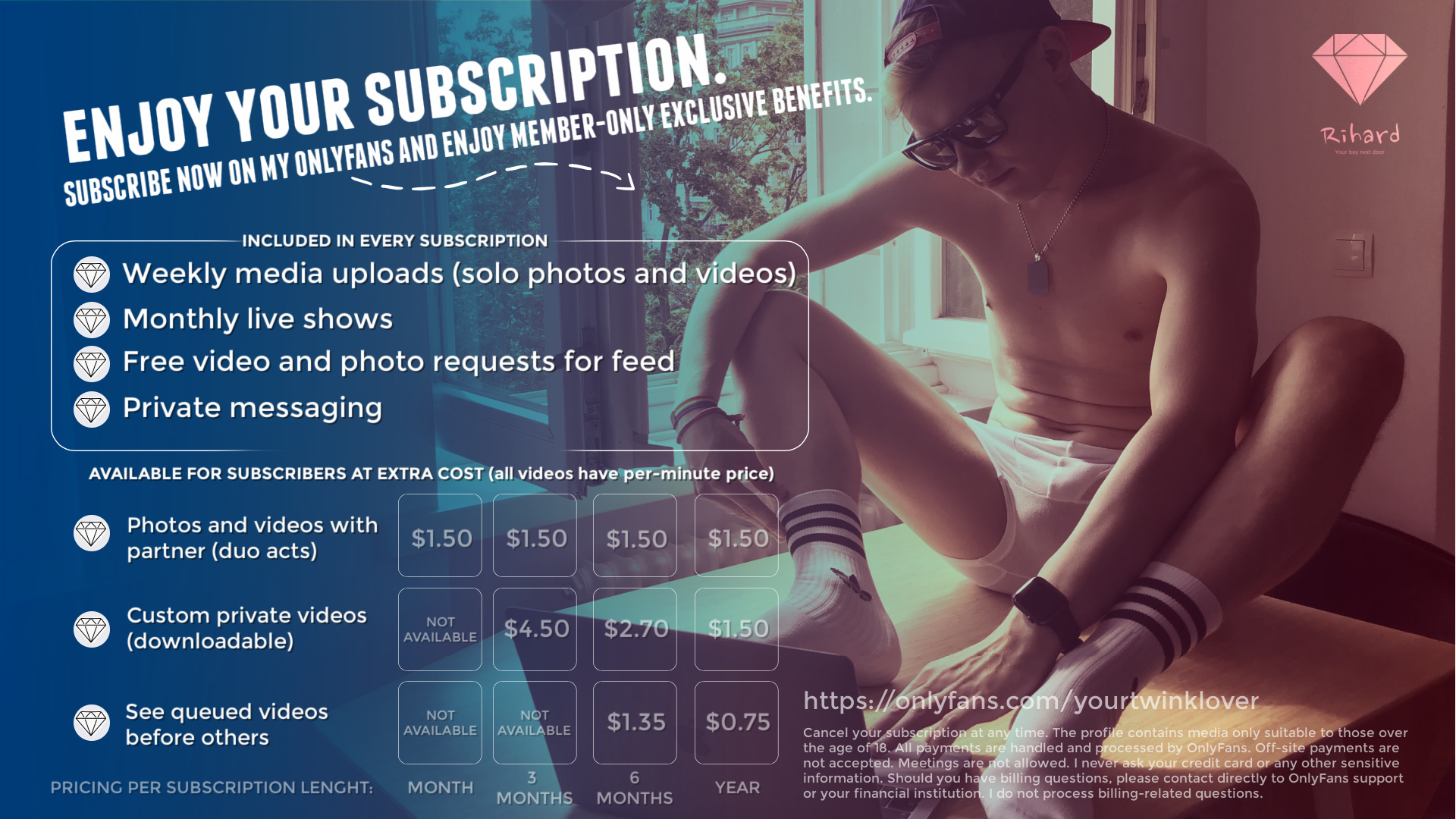 Catch everything that is on my website private members area plus monthly uploads.
Subscription

$4.99

per month
Following bundles
30% OFF!

$10.48

for 3 months
40% OFF!

$17.96

for 6 months
50% OFF!

$29.94

for 12 months
Included in every subscription:
Weekly media uploads (solo photos and videos)
Monthly live shows
Free video and photo requests for feed
Private messaging
+ many paid extras exclusively for subscribers only!
Please note that payments are processed for this service via a third-party payment processor and I am NOT responsible for this process. Click here to get the support for that service.